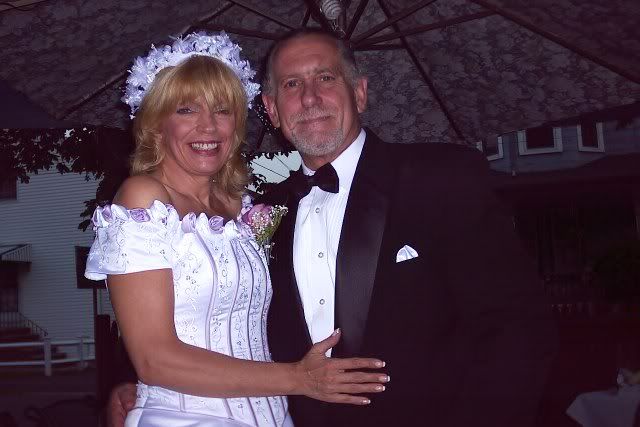 There was a time when the thought of getting married, of vowing to be there thru thick or thin scared me to death. How could anybody be married, truly married without losing themselves?
Then along came my husband Mike! My marriage has taught me that giving to another person doesn't limit or diminish me but rather expands my options, my energy & my heart.
I don't like to share overly much about intimate details of my life but truly feel that I would be totally wrong to not take a minute here to thank my husband for all he does to support me, without his love, nothing I do would be possible. This man is my heart! A happy marriage/relationship is truly one of the finer things in this life  & I am blessed !